Economic Development Coordinator
Part Time

Anywhere
Posted 1 month ago
---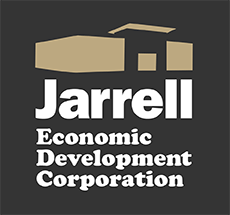 Position:  Economic Development Coordinator
Reports to:  Executive Director
Position Type:  Part-time – 15 – 20 hours/week
Job Summary:  
The Economic Development Coordinator position is primarily responsible for the existing business and industry expansion and retention efforts and for the workforce development program and its management to support existing companies and to provide assistance for the employment needs of newly recruited companies to Jarrell. Secondary responsibilities will include general support to the Executive Director with all administrative, marketing, and business attraction needs as is necessary for the effective functioning of the organization.
Key Duties:  
Establish productive relationships with local businesses to identify, anticipate and address local employer needs especially as it relates to the workforce.
Schedule and complete onsite, virtual, phone, and/or e-mail business retention and expansion interviews, track interactions and report findings accordingly.
Create and maintain a database of local companies with the findings from the regular interactions with the companies.
Participate and work with Opportunity Austin's Business Expansion Department through their regular meetings and spreadsheet update needs.
Participate as needed with the Wilco Economic Development Partnership.
Evaluate any local talent development strategy and provide recommendations that will strengthen and/or evolve these current strategies. And, if necessary, create a strategy specifically for JEDC that would include internships, higher education partnerships, and programming, etc.
Assist with economic data collection and analysis for website updates, recruiting, and existing expanding business needs.
Assist Executive Director in creating content for and maintaining the JEDC website.
Assist with developing and maintaining an economic development metrics tracking and reporting process.
Primarily responsible for all postings on social media including Facebook, LinkedIn, Instagram & Twitter weekly or as needed by working on content with Executive Director.
Responsible for helping to create and maintain the annual budget as it pertains to business retention and expansion and workforce program needs.
Interface with Jarrell City Secretary as necessary regarding agendas for JEDC Board meetings, financial information, and general administrative questions or needs.
Assist in researching and compiling data for special projects.
Required to keep confidentiality regarding all JEDC matters.
Perform other duties as assigned.
KNOWLEDGE, SKILLS AND ABILITIES: 
Ability to effectively communicate in both oral and written communications
Proficient in MS Outlook, Excel, Word, and PowerPoint, with a strong ability to put together PPT presentations.
Ability to create and use databases.
Impeccable organization skills with the ability to manage multiple projects at one time.
Ability to work independently in a proactive, priority-based manner.
Ability to work well under pressure and to collaborate with a variety of personalities. Team player
Qualifications include a minimum of two (2) years of professional-level experience working in economic development or a closely related field. An equivalent combination of education, training, and experience may be accepted in lieu of that preference. Hourly rate commensurate with experience and market.
 To be considered for this position, please complete an Application for Employment and return it to the City of Jarrell at:
City of Jarrell EDC
ATTN: Mary Poche
161 Town Center Blvd.
Jarrell Texas 76537
Or you may email it to Mary Poche, JEDC Executive Director at m.poche@cityofjarrell.com
For any questions, please contact Mary Poche at (512) 947-6922 or (512) 746-4593 ext 129.